2022 SPEEDY RC IC ON-ROAD RCRA Australian Championship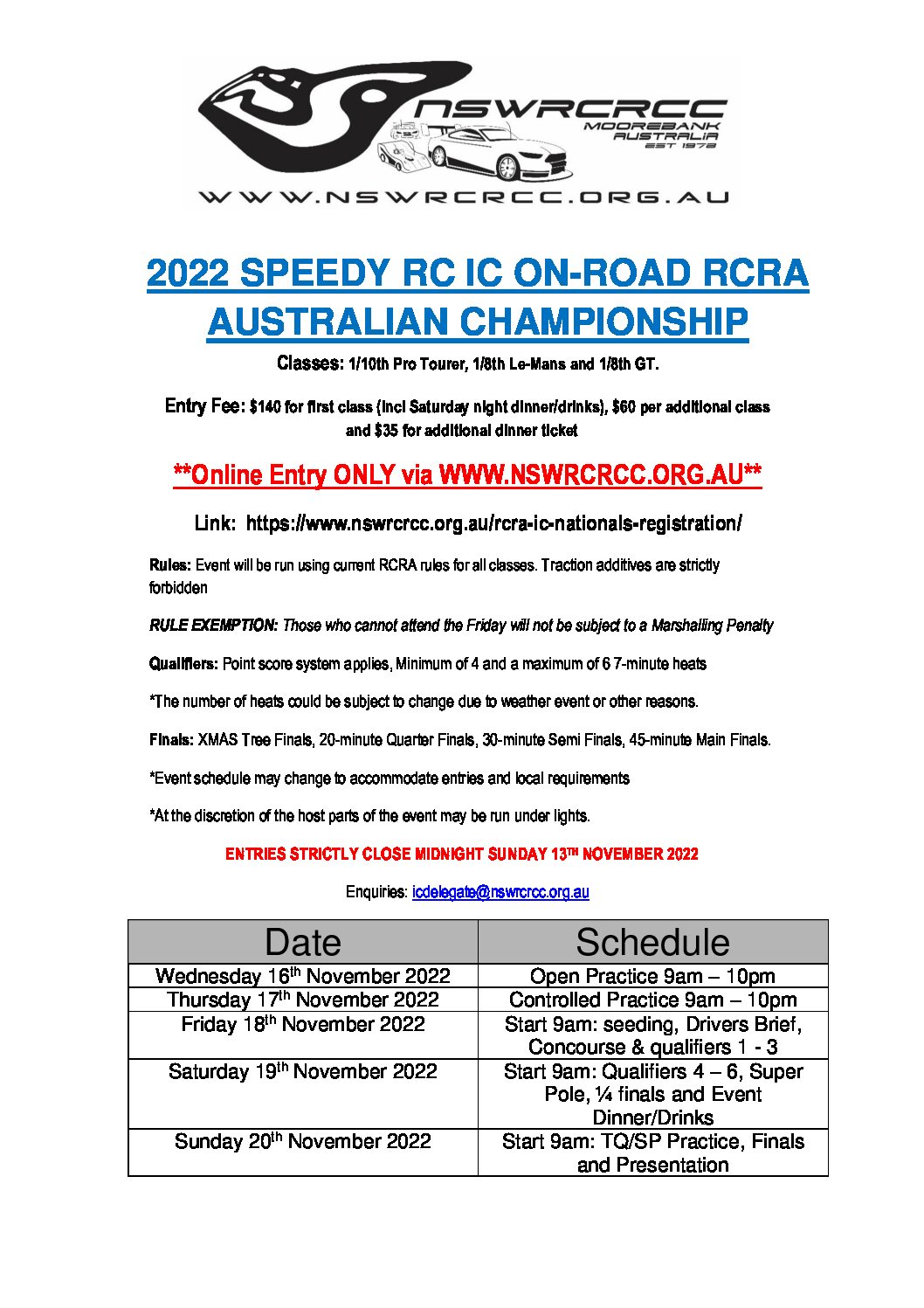 Event News
To all members, subscribers and drivers!
Save the Date: Wednesday 16th – Sunday the 20th of November 2022
The 2022 SPEEDY RC IC ON-ROAD RCRA Australian Championship Event is just around the corner.
We are looking forward to the next level of competition previously set last August IC State Titles.
Can records be smashed and the new 2022 IC Nationals Champion be crowned for 2022.
Registrations are Open. Just click on the home page "RCRA IC NATIONALS REGISTRATION" and enter.